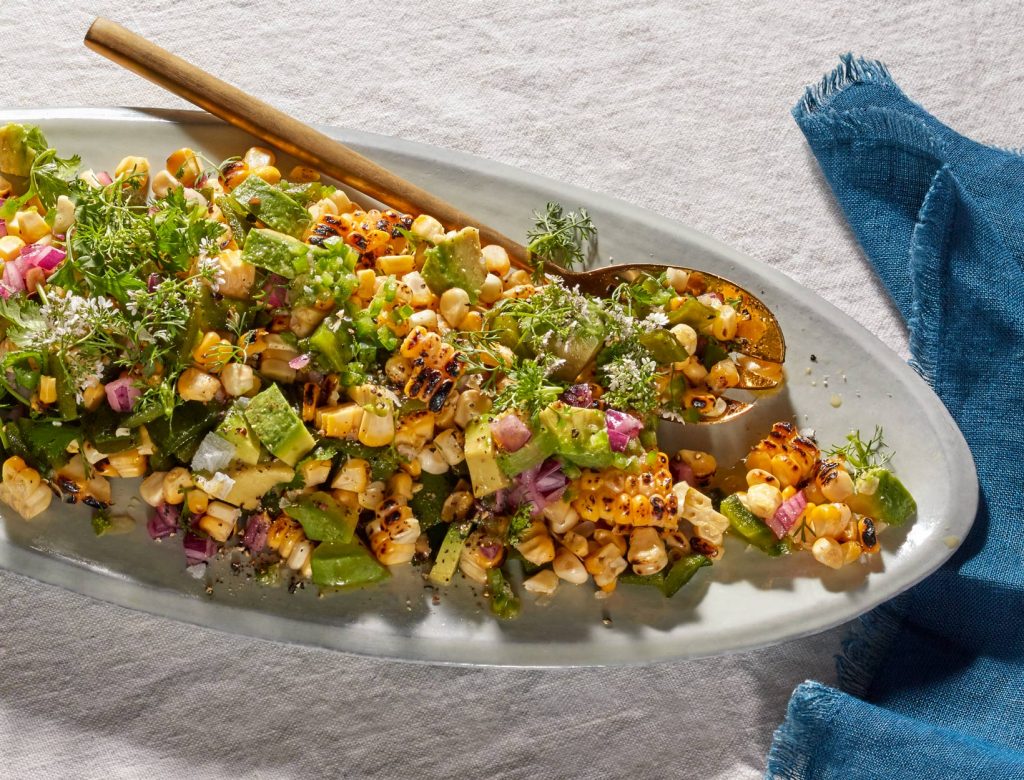 The new vegan Caesar dressing recipe in GP's lunch rotation and our all-time favorite recipes for late spring and summer produce.
DIPSDRESSINGSSALADS

The powerful flavors of kimchi are delightfully reimagined in this bright, fresh salad. Tender greens, rich avocado, and crisp sunflower seeds round everything out and make for a super savory salad that feels both light and satisfying.

A new take on familiar pasta salads. The pepita-and-pea-tendril sauce is similar to pesto, but seasoning it with earthy cumin and onion powder gives it a uniquely savory flavor. Prep in advance and keep in your fridge for a quick and simple lunch.

There is so much going on here in the texture department: juicy pineapple, crunchy carrots, and crisp jicama, tossed together in a creamy, tangy macadamia nut dressing—topped off with toasted coconut and a mess of fresh herbs.

It doesn't get easier than this. The dressing is incredibly forgiving (the creamy Dijon mustard makes emulsifying foolproof), and from there, all you have to do is chop and toss everything together.

The perfect way to take advantage of summer corn, this recipe balances its sweetness with smoky poblano and spicy jalapeño peppers, plus tangy lime juice.

Hit the hot veggies with sherry vinegar right when they come out of the oven, so they really absorb the deep, sweet, and tangy flavor. And make this salad ahead of time for potlucks and packed lunches—the roasted veggies and sturdy kale keep well.